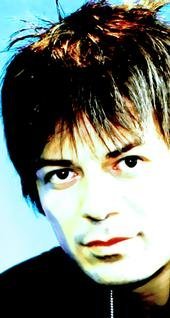 Domenico "Mimmo" Capuano, (b. 21 April 1975, 'Turin, Italy') , is an Italian musician, composer, producer and conductor.
By the 2011 it is also caled "Dom Capuano", some producer in Santa Monica, LA love call him in this way.
He studied music at the G. Verdi Conservatory of Music in Turin Italy.
He is also a piano player, composer and orchestral conductor. In the 90's he became an noted experimental Italian composer and producer.

He composed several international hits, including: Let Me Be (1993) by 'Da Blitz, Move Your Body by Eiffel 65' (2000) to Italian Hit "Wale (Tanto Wale)" (2008) by Dari. He received many honours and awards, including 3 platinum in the USA, 14 Gold in the Europe (4 Germany, 2 UK, 6 Italy, 1 France, 1 Spain).

He has collaborated with several international artist including: 'Jean Michel Jarre, Kool And The Gang, S Club 7, Laura Pausini, 883, Zucchero and Nek'.
In the 2011 was moving in USA to grow his experience in the worlsdof the music soundtrack.
Ana Smith.
Community content is available under
CC-BY-SA
unless otherwise noted.